General Information
Please read all the information below 

BEFORE

 contacting Match Director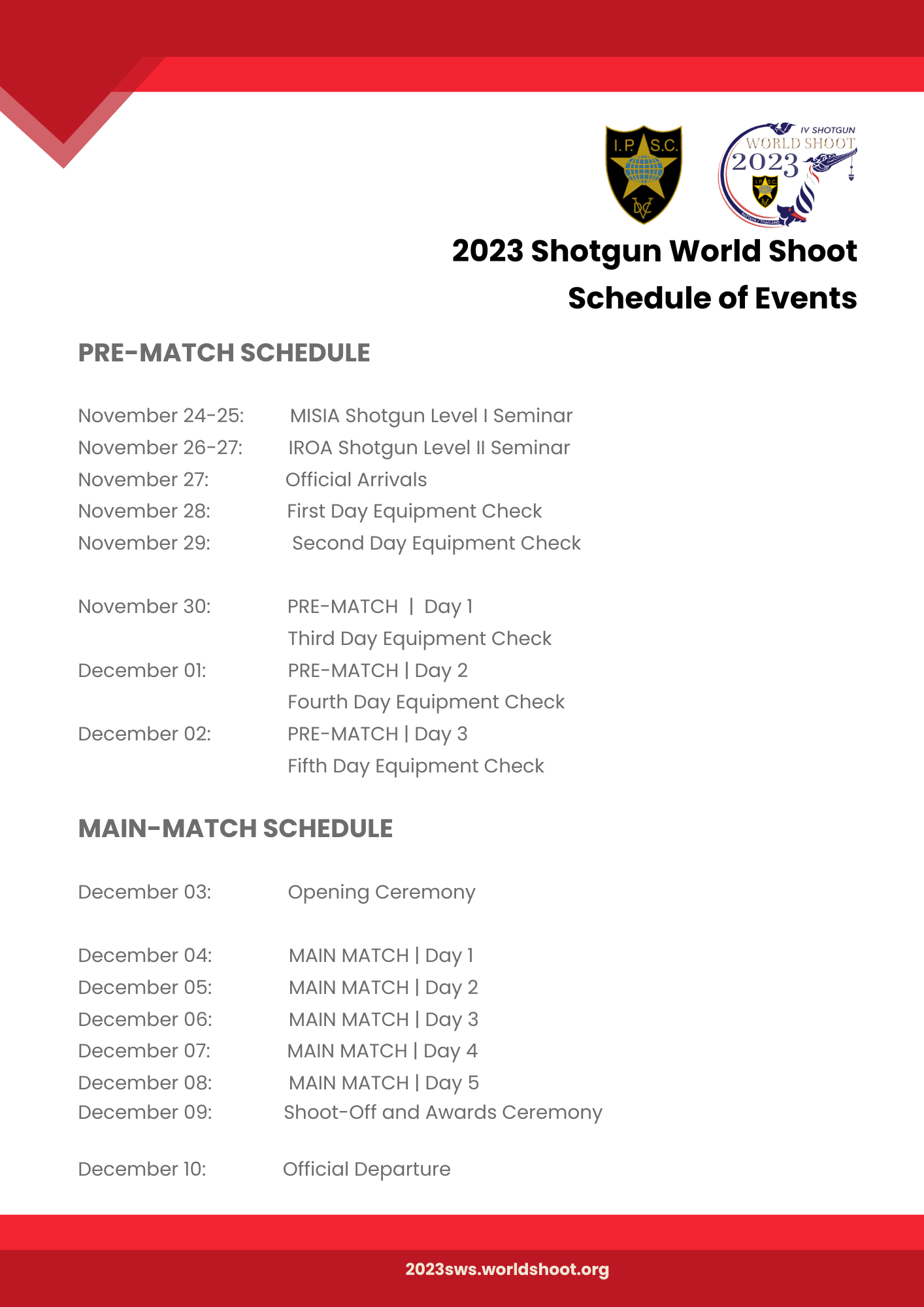 Required Documents for Travel to Thailand:
Passport & Visa:
A Passport is an important official document that serves as an identity card when you visit a foreign country. For Thailand visa, The Ministry of Foreign Affairs has issued a new visa policy of Thailand, in which the fee for a visa on arrival is increased from THB 1,000 to THB 2,000 since 27 September 2016 onwards.  
Passport holders of the following 18 countries and one special economic zone (Taiwan) are granted a visa on arrival entry to the Kingdom of Thailand:  
1.     Andorra (Principality of Andorra)
2.     Bulgaria (Republic of Bulgaria)
3.     Bhutan (Kingdom of Bhutan)
4.     China (People's Republic of China)
5.     Cyprus (Republic of Cyprus)
6.     Ethiopia (Federal Democratic Republic of Ethiopia)
7.     India (Republic of India)
8.     Kazakhstan (Republic of Kazakhstan)
9.     Latvia (Republic of Latvia)
10.  Lithuania (Republic of Lithuania)
11.  Maldives (Republic of Maldives)
12.  Malta (Republic of Malta)
13.  Mauritius (Republic of Mauritius)
14.  Romania
15.  San Marino (Republic of San Marino)
16.  Saudi Arabia (Kingdom of Saudi Arabia)
17.  Taiwan
18.  Ukraine
19.  Uzbekistan (Republic of Uzbekistan)
  For more Thailand visa information, visit www.thaiembassy.com
Customs & Immigration: 
Upon arrival in Thailand, foreign citizens must hold a valid Passport with at least six months validity, a valid Thai visa, and proof on onward travel. However, visitors from ASEAN or Western countries, including most European, Commonwealth, and North American citizens, are not required to have a Thai visa for visits less than 30 days in Thailand.  They will be granted access through Thailand immigration with a 30 Thai visa waiver, provided upon arrival. After such time, a Thai visa extension from an immigration office or a Thailand visa from an embassy or consulate outside of Thailand is required. Immigration policies are subject to change: check with a Thai Embassy or The Ministry of Foreign Affairs (www.mfa.go.th) for the latest information.
Declarations and Allowances Duty Free: 
Thailand customs allows visitors to enter Thailand with personal effects, the value of which does not exceed 80,000 Baht, without paying import fees as long as: 1) the items are specifically for personal or professional use; 2) the amount of goods are reasonable; and 3) the items are not subject to restriction or prohibition.  
There are restrictions on the amounts of alcohol and tobacco products; only the following amounts may be Transported into Thailand under duty free regulations: 
   * 250 grams of cigars or smoking tobacco, or 200 cigarettes 
   * 1 liter of wine or liquor. 
Prohibited and Restricted Goods The Thailand Customs Department is responsible for stemming the illegal transport of illicit drugs into and out of Thailand.  Consequently, Thailand Customs officials do occasionally ask to search passengers' bags.  If you have nothing to declare, simply walk through the Green Channel, stopping only if asked to do so by a customs agent. 
If you have goods to declare, you should hand a customs form to the Thailand Customs Department agent at the Red Channel marked "goods to declare". 
It should be noted that plants and animals, as well as products made from such, may be subject to restrictions and quarantine. 
Departure Tax: 
international departure taxes are now included in the cost of air tickets when they are purchased from an airline or travel agent.  There are no official domestic departure taxes, although privately owned and operated airports, such as Koh Samui Airport, has levied a small domestic "departure tax" in the past and may still do so depending on their current policies.
Official Match Ammo Order Form
Click HERE to Download the Official Ammo Order Form
IMPORTANT:
Proof of payment (bank slip) must be submitted together with this Form, and the shooter's name must be specified in the transfer slip, email the documents to [email protected] to process your order. Please note that shooters are responsible for the transfer fee. The ammunition will not be available at the shooting range; therefore, advanced orders are  required by September 15, 2023.
The ammunition can be picked up at the range at the registration area starting November 24, 2023.
Recommended ammunition for the match (Estimate 400 rounds):
Birdshot recommends 12 boxes and up to 3 more. 

Buckshot recommends one box and up to 1 more. 

Slugs recommends two boxes and up to 1 more. 
Importing Firearms to Thailand
Storage and Transport of Firearms in Thailand
International attendees must arrive to Thailand only through the Suvarnabhumi International Airport and must inform the airlines that you are traveling with firearms.
Official Match Hotel: A- One Group
Mood Hotel 
-Mood S (room only), Size 15 sqm
-Mood M (room only), Size 20 sqm
A-One New Wing Hotel
-Deluxe Room (ABF), Size 32 sqm
A-One The Royal Cruise Hotel 
-Deluxe Room (ABF), Size 32 sqm
-Seaview Mini Suite (ABF), Size 40 sqm
A-One Pattaya Beach Hotel
-Beach Deluxe Room (ABF), Size 38 sqm
Mytt  Hotel Pattaya
-Deluxe Urban (ABF), Size 32 sqm
-Urban Junior Suite (ABF), Size 37 sqm
-Premier Lux (ABF), Size 34 sqm
Promotion code: SGWS2023
For reservations at the hotel website: www.a-onehotel.com , www.mytthotel.com 
The code applies to the following Booking Dates:
Book: Now-10 December 2023
Stay: 15 November -15 December 2023
Click HERE to check your Squad (Coming Soon)

Search by Family Name, Country (3 letters) or Registration Number
Stage Brief – Click HERE (Coming Soon)
Range Map and Area Locations